The TC-809 controller is a controller with LCD digital interface display, which converts Art-Net signals into various pixel lamp chip signals. It adopts standard Ethernet transmission and additionally accepts DMX512 signal control. Eight output ports, can control a variety of LED driver chips, support automatic addressing function, convenient for users to access different types of lamps, and realize unified control of different lamps. The input network port can be directly connected to the computer network card, and can also be connected to the computer network card through a switch or photoelectric converter. It is widely used in buildings, municipal lighting, stage scenery, entertainment venue decoration, etc.; it can achieve various running changes such as horse racing, running water, tailing, color painting, scanning, raindrops, etc. It has the advantages of convenient wiring and simple use.
Download TC809 Conntroller User Manual-V1.0
TC-809 led controller can be used as a single unit; multiple units can also be used in cascade [ Max 128PCS TC-809 controllers cascade control by 1U (170 pixels) per 1 port ].
The TC-809 controller is equipped with professional parameter setting software, supports the recording and export of Madrix lighting software programs, and generates *.BIN files and stores them on the SD card; when using Madrix online, Artnet interface data playback is preferred, and it can be played directly when offline Pattern file on SD card.
TC809 controller and LED lights wiring connection standard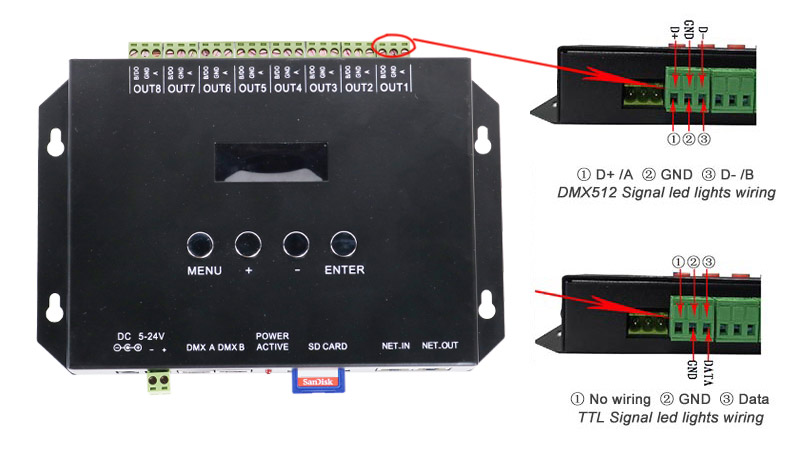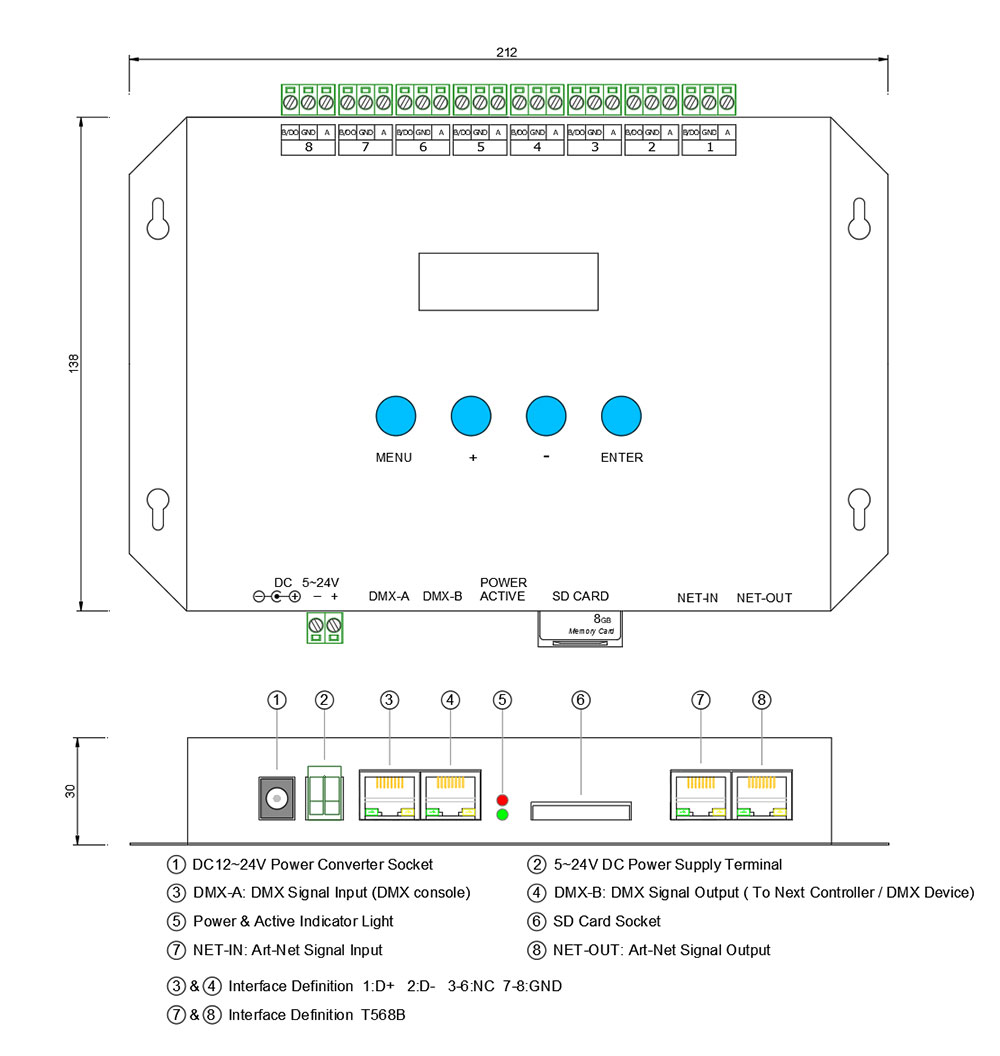 TC809 controller function
1. TC809 controller can support recording MADRIX effects.
2. TC809 controller supports online update of SD card program.
3. TC809 controller supports DMX512 to write LED lights address code online.
4. TC809 controller supports MADRIX online playback, SD card program is played when offline, and multiple devices are synchronized.
5. TC809 Artnet controller supports DMX console to directly call SD card program (each controller occupies 8PCS DMX console channels)
TC809 direct connection mode
TC809 Controller cascade mode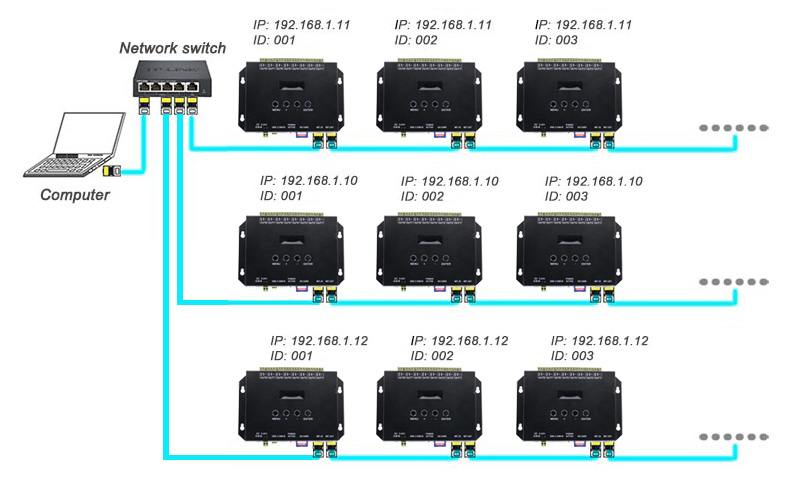 TC809 controller setting software LEDForShow interface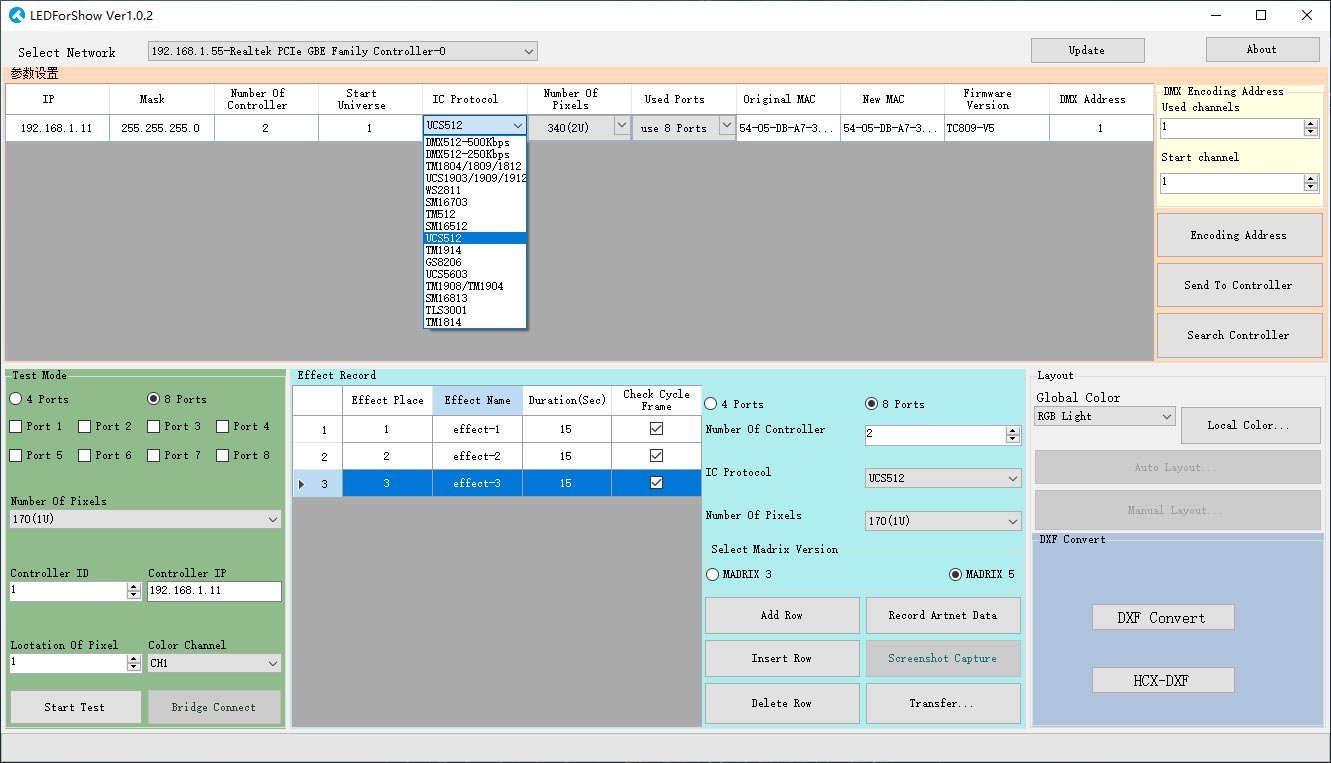 The LEDforshow software can directly record the program in the MADRIX software for the TC809 controller and save these effects to the SD card. And it can be recorded and erased repeatedly to achieve the most ideal lighting effect.
TC809 controller found by Madrix software device management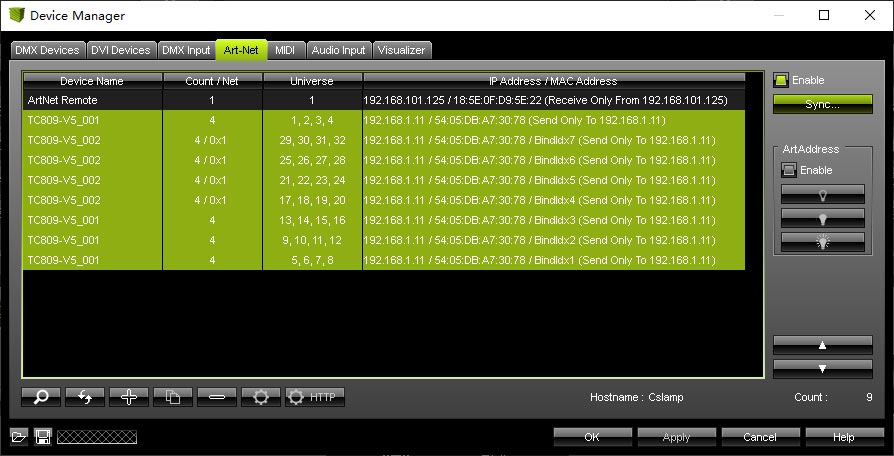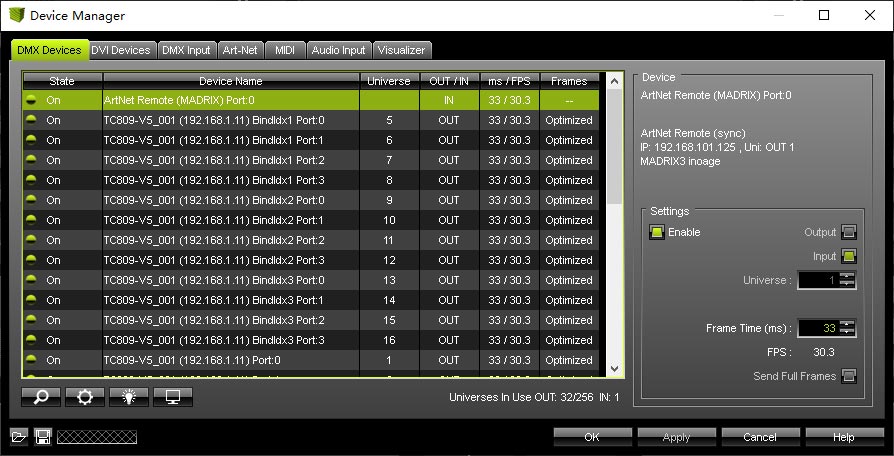 TC809 Art-net Controller to MADRIX Programming Tutorial